Registration and Sign in
How do I register with Freakoutz?
Click on the 'Register' link on the homepage of bookmyshow.com. Enter your full name, Email id., contact number, password and click on 'Submit' and you are registered with us.
Is it necessary to register for booking tickets?
Although registering is not a compulsion, we would suggest you to register on our website, since it would allow you to view your entire booking history and avail the exciting offers.
Why am I being asked for my Mobile number?
Well, the simplest reason being that it is for the security of your transaction and also so that the booking confirmation can be sent to you via SMS. What's more, you also get the dope on discounts and offers.
What are the benefits of registering on the site?
By registering, you get access to your booking history on the site. You can also opt to get information on special offers.
I have forgotten my password, how do I proceed?
On the freakoutz.com home page, enter your username in the login box on the top right hand corner, click on the Forgot Password link, and the password will be emailed to you on the email address registered with us.
Ticket Booking
Before booking Tickets :
Do you charge extra fees for a booking?
Freakoutz internet handling fees of Rs. 5/- to Rs. 25/- (depending on the ticket price) per ticket and service tax on the convenience fee w.e.f. July 1, 2009. Plus government taxes if applicable.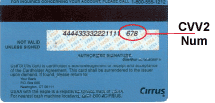 How many tickets can I book in one transaction?
You are allowed a maximum of 10 tickets per transaction in each area category of the cinema screen. The maximum quantity of tickets available may vary from time to time. Incase you wish to book more than 10 tickets, please feel free to contact us [email protected]
Is there a cut off time for booking tickets?
NO, NEVER. The tickets are available till the event is there. We gurantee tickets and entries as long as the party is there.
Minimum age to buy a ticket:

21 years, as per government law. You need to show an ID Proof of your age when you present the tickets.
During Booking Tickets:
How can I confirm whether my tickets have been booked?
As soon as your booking is confirmed, a confirmation e-mail and SMS containing your booking details is sent across to the contact details entered while booking. In case you have not received the confirmation e-mail/SMS, please click on the 'Resend Confirmation' button on the homepage and enter the contact details used while transacting, a confirmation e-mail/SMS would be resent to you.
I booked tickets through the website but did not get the confirmation email / SMS.
In case your confirmation details are lost, click on the 'Resend Confirmation' link on the website to resend the confirmation e-mail and SMS.
Procedure to book tickets through freakoutz.com:
1. Log on to www.freakoutz.com
2. Register yourself(We Recommend!) Sign in or 'Fconnect'
3. Crosscheck your event details and the amount payable in the Order Summary.
4. Click on 'Proceed to Payment' to go ahead with your booking.
5. Enter your Email Id and Mobile no. in order to get the booking confirmation email and SMS.
6. Choose the preferred Mode of Payment.
7. Enter your Card number and other card details.
8. Read and Check 'I Agree to the Terms and Conditions'
9. Click on 'My payment' to save your card details to make a faster payment the next time you book tickets on our website. (We Recommend!)
10. Click on 'Proceed Payment'
11. You will receive a booking confirmation number. A confirmation email and SMS will be sent across to you.
12. The Credit/Debit Card holder or the account holder in case of a netbanking transaction need to be present during time of ticket collection. In a rare case, if you do not receive the email or SMS, please check for the booking history (For Registered users) on the website, or click on the 'Resend Confirmation' option to get a new confirmation.
13. You can write to us at [email protected] assistance.
I accidentally booked my tickets for today instead of tomorrow, can you change the tickets?
Tickets once booked are deemed sold. Hence it is not possible to cancel, replace or refund a confirmed booking.
Can I change the event that I have booked for?
Once a ticket is booked, it is deemed as sold and there is no privilege to revise the booking details.
Can we cancel or replace our tickets?
As per policy, once a ticket has been paid for, it is deemed sold. It cannot be replaced or cancelled.